Energia All Ireland League Award Winners Announced through Virtual Rugby Awards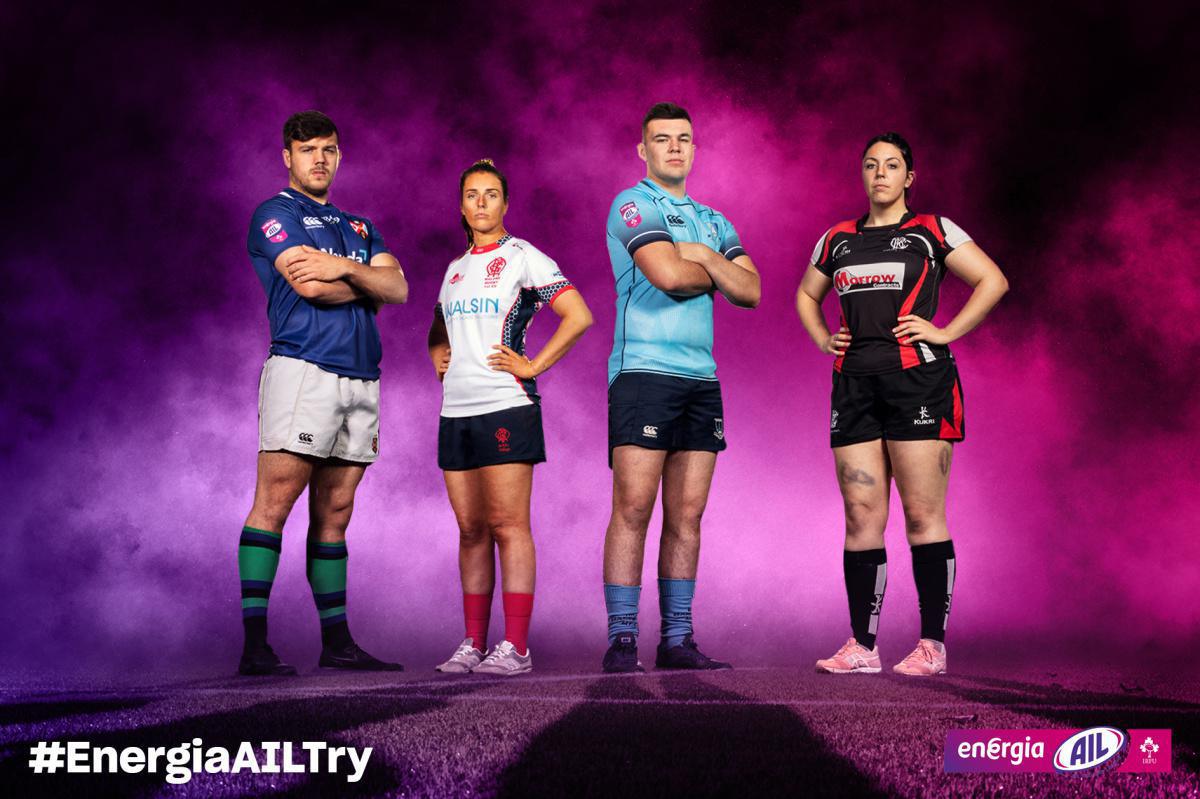 Rugby fans all across the island tuned into the first virtual Energia All Ireland League Rugby Awards on May 8th to celebrate the 2019/20 season and honour the top award winners for this year, with Brian Hayes from Cork Constitution and Hannah O'Connor from Blackrock College winning the highly sought after Energia Men's and Women's AIL Player of the Year Awards.
The Try of the Year Awards were shortlisted and voted for by the fans to select their top try of the year. The Men's Try of the Year votes came down to the wire with 568 votes for Kelvin Brown from Shannon RFC, closely followed by Conor O'Brien from Nenagh Ormond RFC with 528 votes. Kelvin's try was awarded for an excellent team display of being able to read the game and keep the ball alive, his great step, ability to find space and spot the gap, allowing him to take full advantage and get through to score this epic try for Shannon RFC in their game against City of Armagh RFC.
The Women's Try of the year winner received even more public votes than the Men's winner with a whopping 599 votes for Alana McInerney from UL Bohemian followed by Stephanie Nunan from UL Bohemian RFC with 402 votes. Alana's try was described as displaying an importance of teamwork and positioning on the pitch, while always keeping an eye on the try line.
Full list of Energia AIL Awards winners include
Energia AIL Player of the Year Awards
Energia Men's AIL Player of the Year - Brian Hayes, Cork Constitution
Energia Women's AIL Player of the Year - Hannah O'Connor, Blackrock College
Energia AIL Coach of the Year Awards
Energia Men's AIL Coach of the Year - Brian Hickey, Cork Constitution
Energia Women's AIL Coach of the Year - Fiona Hayes, UL Bohemian
Energia AIL Try of the Year Awards
Energia Men's AIL Try of the Season - Kelvin Brown, Shannon RFC
Energia Women's AIL Try of the Season - Alana McInerney, UL Bohemian
Energia AIL Rising Star Awards
Energia Men's AIL Division 1a Rising Star - Jack Crowley, Cork Constitution
Energia Men's AIL Division 1b Rising Star - Pa Ryan, Shannon RFC
Energia Men's AIL Division 2a Rising Star - Michael Orr, Queens University
Energia Men's AIL Division 2b Rising Star - Oran McNulty, Galway Corinthians
Energia Men's AIL Division 2c Rising Star - Nick Doyle, Enniscorthy
Energia Women's AIL Rising Star - Neve Jones, Malone RFC
Energia AIL Positive Energy Award
Energia AIL Positive Energia Award - Railway Union RFC & Suttonians RFC
Energia AIL Club Scene Award
Club Scene Award – Ballynahinch RFC