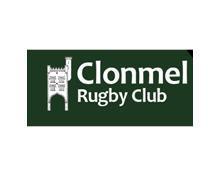 In 1968 the Club was reformed. The driving force at that time was the late Tom Reilly. Also on that committee were Barry O' Donovan, Mick Kelly, Tom Fennessy, Paul Lonergan, Michael Reilly and Cyril Burke.
The games were played in the back of Tom Reilly's house in Marlifield for a number of years. Players who started were Michael Reilly, Peter Reilly, Tom Fennessy, Paul Lonergan, Tony Leo, Michael O'Brien, Terry Sullivan, Bill Good.
In their centenary year (1996), Clonmel brought over London Irish to play Shannon in a game played in Clonmel. In the same year they won promotion to second division.
Address:
Ard Gaoithe, Clonmel, Co. Tipperary, E91 CX93, Ireland